Are you looking for a new challenge after retirement? Well, you're not alone. There are many individuals over the age of 60 who are actively opting out of retirement and are instead turning to entrepreneurship. This renewed purpose enables them to start the business of their dreams without the burden of responsibility that often causes many to turn away from starting their own company. In this article, we explore some of the best business ideas suitable for retirees.
1. Consulting
What most individuals have after a certain age is experience. In certain fields, the older you are, the more knowledgeable you are in a particular area of interest. This store of valuable information is what makes consulting a lucrative opportunity for those who have retired. Setting up this kind of business is easy, since you already have the knowledge it takes to make the business successful.
2. E-commerce
If you have skills in art, producing fragrances, and other handicrafts, putting them up for sale online may be a profitable venture for you. Online platforms like Amazon and Noon make it easy to set up your own store and sell your goodies to individuals all across the region. Setting up shop on social media platforms like Facebook and Instagram is also effective, mainly because having a social media presence is equivalent to gaining reputability and trust among customers, since they know who they're buying from.
3. Blogging/Content Writing
There is a booming market for freelance writers. As more brands go online, they require agencies and freelancers to help them create content that can aid them in developing a reputable online presence. All you require is a laptop and a creative mind, and you can immediately get started producing original, creative content for brands.
4. Franchisee
Franchisee businesses are great forms of semi-passive income. Due to the menu, and interiors being predetermined by the franchisor, the amount of initial investment, and research involved in starting a new business can be easily avoided by the franchisee, making it a great venture to be involved with.
5. Academic Tutor
If you enjoy teaching one on one, this is the venture for you. Tutoring is especially great when you are well versed with the topic at hand, and all you require is patience and a knack for teaching others.
6. Homemade Food Services
If you are good at baking and cooking, starting a homemade food service may be the best option for you. You can start the business by using your network of friends and family and start taking in small batches of orders before expanding your reach.
7. Bed and Breakfast Services
This is a great way to incorporate hospitality and business together. If you have an extra home, or a few extra rooms in your house, and you also like having people over – this business is for you. A homestay service like this can be a great way to host people while making a profit.
8. Life Coach
Helping those get their lives back on track is a great venture to get into, especially when we consider the current self-care climate and increased focus on mental health that is prevalent in today's culture. You can form a positive community of individuals and aid them through their troubles just by providing your experience-based advice.
9. Financial Advisor
Many individuals feel like they are not ready for the adult world of taxes and heaps of legal paperwork. Helping them understand what they need to do and what they have to file is a great business that can benefit you and the customers.
10. Florist/ Gardening
If you have a green thumb, selling bouquets of flowers and/or catering to home gardens is a profitable venture to start. The initial costs of investment are relatively low, making this an approachable and beginner-friendly business.
Starting a business as a retiree doesn't have to be daunting. Our experts here at SPC Free Zone can help you set up the business of your dreams with no hassle! Contact us at 800 SPCFZ to bring your entrepreneurial dreams to life.
Many entrepreneurs and investors flock to the UAE to start the business of their dreams. Due to the ease in business setup as well as its lucrative market filled with high spenders, the country shows active encouragement for those who wish to start a business of their own. Even in the online sphere, the country stands out amongst the rest. With an E-commerce market valuation of over US $10 billion, the UAE is a leader within the MENA region, which is astounding considering its population. Over 81% of the UAE's adult population engages in online shopping, purchasing products through various online platforms. In this article, we explain how you can start an E-commerce business in the UAE.
1. Choose your line of business and business license
Once you've decided to start your business online, it's time to decide what services or products you'd like to sell. It can be anything from pottery to electronics, the sky is the limit. Based on your choice of economic activity, you can begin to decide your license type. Some business activities may require more than one license or a different license altogether, but most firms opt for an E-commerce license to start their operations. This license covers most business activities across various online platforms and allows for the trading of goods and services through the medium of the internet.
2. Select the appropriate legal structure
Once all matters regarding the line of business and licensing are finished, decide the legal structure your company will be modeled after. There are a variety of options to choose from, including:
100% ownership, which is allowed to locals within the country and expatriates who decide to set up their business within a free zone; and
Limited Liability Company, wherein part ownership (at least 51%) is given to a local sponsor.
3. Register the company's trade name and select an appropriate location
A trade name is equivalent to your company's identity, so the name must be chosen appropriately and in line with the regulations set by the UAE Government. Once you've selected an appropriate trade name, you can now proceed with selecting a location. Though the business may be online, you are still required by law to have a physical business location. It can range from a simple office space to a warehouse of stock. Most free zones like SPC Free Zone provide arrangements for office spaces, warehouse space, co-working space, and other locations that can accommodate your business needs perfectly.
4. Design your E-commerce website
The first step to starting and operating a successful business online would be to have a solid online store or website. You can either sell your products and services through platforms like Amazon, or you can design your own business website. There are a few key points to note if you decide to start your own website:
It has to be user-friendly
The page load time should be optimized to the highest speed
The layout should be optimized not only for desktops, but also for mobile and tablet
5. Legal Procedures and Documentation
In order to legally operate a business within the UAE, all business owners must be in compliance with the laws and regulations set by the UAE Government. Formal permits, initial certifications and approvals, setting up a corporate bank account, visa application, and other government related formalities must be filed, completed, and approved by government authorities in order to be able to successfully conduct business operations in the UAE.
The process of starting an E-commerce business can be confusing at first, especially if you're new to the online sphere of business. Here at SPC Free Zone, our expert consultants break down the process of setting up an online store, making your dream online business setup in the UAE a reality in the easiest way possible. Contact us at 800 SPCFZ to start your online venture today, starting from just AED 5,750.
Starting a business can be daunting, especially when you're the sole owner, having to face all the challenges of starting a business from scratch. However, the burden of responsibility is eased a lot more when you have company, more so when it's your own family. Having all hands-on board can be reassuring, especially when you are closely acquainted with them, which makes the process of starting and operating a business a lot easier. In this article, we focus on some of the best family businesses you and your family can start without much hassle.
1. Handmade Crafts
Starting your own art studio where your business sells unique, handmade art is a great way to put out unique offerings into the market. This concept is even more lucrative if there is a family-honed art that is unique to the artisans within the family. Moreover, customers are more likely to purchase products that have history and tradition tied into the art form.
2. Food Catering
Family-owned food catering businesses are popular, especially within localities, for their homemade taste and overall lively atmosphere. In this type of business, family members are involved in every single aspect of the catering's operations, from the food and service, to admin-related tasks. Many start restaurants or food trucks and sell delicacies native to the family's culture. Additionally, some choose to start their own homemade-food businesses, where they sell their baked confectionery or cooked food from their homes straight to their customer's door. This type of business involves using a personal network of friends and acquaintances and expanding the reach of the business from there.
3. Tutoring and Consulting
If your family has individuals who are well-versed and skilled in a multitude of subjects, and generally have a knack for teaching others, starting a one-on-one tutoring business is a great venture to start. Additionally, entering the field of consulting is also a great way to turn specialized knowledge into a lucrative and profitable opportunity. Starting this type of business involves very minimal initial costs, as it can be held offline and online. Moreover, the business also involves a relatively low amount of investment in its research and development, since the business activity is based on pre-existing knowledge that they already have.
4. Online business
Starting an online E-commerce business and selling various goods is a lucrative business venture due to the scope of reach and accessibility this type of business tends to have. Apparel and textiles, handmade products, electronics and general wholesale of goods are the most successful E-commerce based sales that generally top the market on websites like Amazon. Starting this type of business also involves low amounts of investment, while providing the reach needed to gain sales easily.
5. Service-based businesses
If your family has a unique skill that is in demand and is often sought out for, venturing out into a service-based family venture is the best option. This type of venture covers all aspects relating to investment, financial advice, career counseling, life coaching, and more. The field of advisory services is vast and is profitable to those who have the expertise required to provide the services involved in their venture. This form of business requires a low amount of initial investment, and steady growth is almost guaranteed, especially if you have a good network or are equipped to network effectively.
Starting a family business can be intimidating at first, but taking the appropriate steps in choosing the industry you would like to work in is a step towards financial independence and your family's dream business. Contact us at 800 SPCFZ to help you set up your family business and start operations smoothly.
The UAE is well known for its business-friendly climate and initiatives that allow businesses to thrive. The scope of reach is not only limited to business aid, but also includes the promotion of women-run companies within the country. As a testament to the country's drive to create a female-friendly business environment, many women entrepreneurs have started the business of their dreams and thrived. In this article, we explore some of the top companies that are run and owned by women in the UAE.
1. Mumz World by Mona Ataya
Mona Ataya is a leading entrepreneur and pioneer within the region. She started her renowned brand – Mumz World, when she realized that there was no existence of a company that provided support for mothers who needed advice and aid with purchasing decisions regarding their children. Her aim was to create a company that served to empower mothers and educate them by providing information on various products, enabling them to choose what's best for their children. She is a stout believer in going after what you want, and being grateful for the experience, whether it be good or bad. Her brand is a reflection of what she values most: which is passion, empowerment, and a will to do right by the customer.
2. Hayawiia by Tahany Taher
Hayawiia is an Emirati-female owned business based in the UAE. The name is inspired from the Arabic term for health, vitality, and vigour. Tahany Taher decided to start the company when she noticed that there were many parents and children with dietary restrictions or allergies, shelling out a fortune to provide for their needs – especially during the pandemic. The motto that drove her to start her company was to enable individuals to fulfil their clean food needs without breaking the bank. The company's mission is to bring their customers the best clean products at the tap of a finger to their doorstep. They actively promote balanced nutrition and include a broad range of products that cater to allergies, food intolerances, cultural choices, and dietary restrictions. Moreover, they aim to provide everyone with access to healthy and clean living, by providing products that are truly nourishing, at an accessible price point, creating a sustainable outlet to purchase daily nutritional necessities.
3. Huda Beauty by Huda Kattan
Huda Beauty is one of the world's fastest-growing beauty brands based in the UAE. It was started by Huda, Mona, and Alya Kattan in 2013, when they launched their first collection of false eyelashes under the brand at Sephora in Dubai Mall. The idea for the brand and its first product came about when Huda did not feel satisfied with the lashes available at the time, often customizing them to suit her better. She found that many were willing to buy these custom lashes and was inspired to start her own brand. Over the years, her brand has continued to achieve mainstream success, with stores all over the world, multiple product lines, and thousands flocking to her website with every new product launch.
4. Malaak by Lily Kandalaft
Malaak Mama and Baby Care is a one-stop shop for expecting families, assisting them through every step of the journey. They provide everything an expecting family needs, from parental classes and feeding and sleeping workshops, to professional maternity nurses and qualified babysitters. Their aim is to provide families with the training and expertise they'll need to raise a child, hassle-free. Lily Kandalaft came to create the company after she realized how hard it was for her as a new mother to adapt to an entire lifestyle change. By providing pre and postnatal care, she hoped to support other mothers through their beautiful journey towards and during motherhood.
5. The Botanist by Ruby Giroux
The Botanist is a firm that believes that the choices individuals make have power. Making a difference can sometimes be difficult, especially if there aren't many options available. Ruby Giroux realized this gap and decided to start a company that made it easier and accessible for people to make the right choices and purchase clean and sustainable products at a reasonable price. The company provides sustainable and eco-friendly alternatives to dish soap, kitchen sprays, floor cleaners and much more, turning the dream of sustainable living into reality.
Inspired by these innovative women? Start your dream business today! Our business experts here at SPC Free Zone will support you in the process of setting up your business from A to Z. Contact us at 800 SPCFZ to talk to our business consultants and begin your company formation journey today!
The UAE is a country that offers a wide variety of options in terms of business locations and the benefits associated with a particular place. The country is diverse in its economic status, and each Emirate has its own set of advantages that can effectively aid businesses.
Dubai and Sharjah are two of the most economically involved Emirates in terms of business setup and other business-related opportunities. Many flock to these emirates to start a business that is accessible to a large crowd of people and ensures availability of resources. Each emirate offers businesses a different business landscape, that if used right can elevate the business to newer heights. In this article, we explore the various differences between setting up a business in Dubai vs. Sharjah.
1. Trade names
A trade name serves as a business' identity. It is the official name under which a venture operates and customers, suppliers, and other parties will refer to the venture by this predetermined name. That is why trade name selection is important when setting up your business. Apart from the general process of applying for a trade name, there is one major difference in the trade naming process that differs between the emirates. Sharjah has a regulation that permits only Arabic names for business set-ups. So, the naming pool in Sharjah is limited to words within the Arabic language.
However, Dubai has no such restriction, and companies can freely name themselves based on other languages, as long as it does not break the regulations for trade names. Some of these regulations are related to the use of inappropriate language, religious names, and names of the emirate itself. Similar rules also apply to Sharjah, so the only difference here is the limitation to Arabic names in Sharjah.
2. Company set-up process
The process of setting up your venture also differs between the emirates. Particularly, in Sharjah, third party approvals are required to move certain documents and proceed to the next step. These approvals are not required in Dubai. SPC Free Zone is a free zone based in Sharjah that specializes in helping businesses receive the required approvals with ease, making this difference a minor one.
3. Operational costs
The operational costs involved in running a business from each emirate varies greatly. Sharjah is well known for its affordable cost of rent, and prime locations are still much cheaper compared to Dubai. This factor is incredibly important, as selecting the 'wrong' location for your business can lead to financial strain and lack of access to important markets.
4. Licensing
Licensing is one of the most critical aspects of setting up a business, as it directly determines the line of business your venture is legally allowed to engage in. The emirate you choose to settle in has a direct impact on the trade license you'll be able to acquire. Both Emirates offer a variety of licenses that can best suit what your business has to offer, though Dubai offers flexibility and customization of licenses, and Sharjah provides more affordable licenses that may cost a lot in Dubai.
5. Investors and professional assistance
Dubai is a global emirate that houses a large variety of investors and professionals from various fields. This makes the place a more lucrative area to start business in. However, this does not mean that Sharjah does not have access to these professionals and investors, but rather they do not possess the same scale of resources for businesses within the emirate.
Understanding the know-how and benefits of starting a business in Sharjah and Dubai can be overwhelming at first. At SPC Free Zone, our expert consultants break down the dos and don'ts of company formation and recommend the location that is best suited for your dream business. Contact us at 800 SPC FZ today to start your business venture today.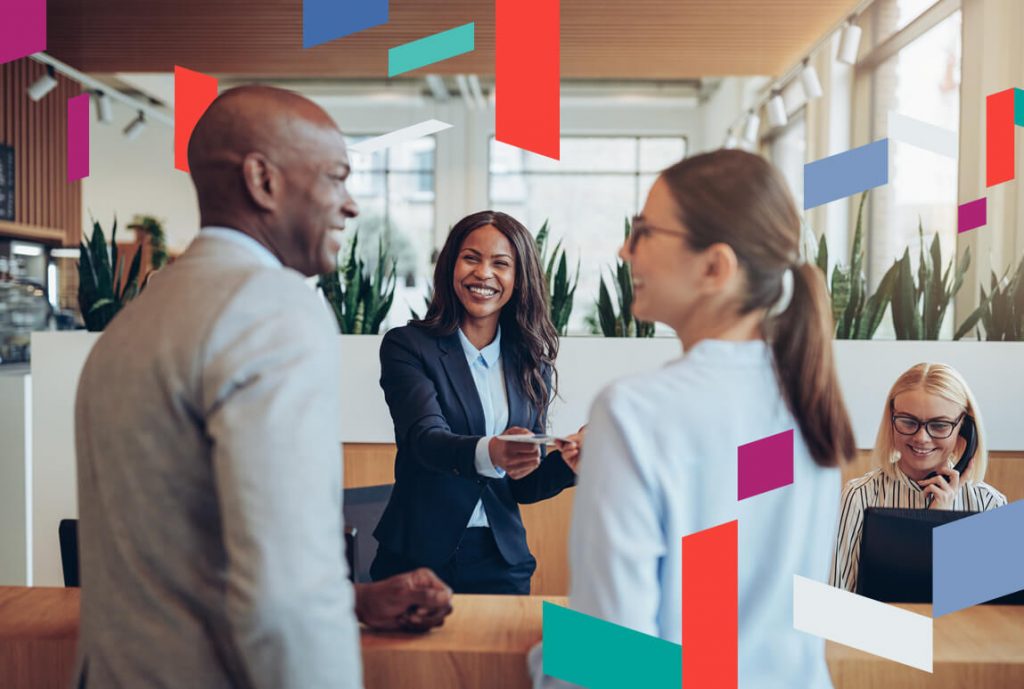 SPC Free Zone is one of the best free zones the UAE has to offer. Its central location allows for ease of access, and its business-friendly services and offerings all make for a great platform to start the business of your dreams with. Along with general perks, ownership, and licensing advantages, SPC Free Zone also provides entrepreneurs with a host of concierge services. These services have been designed to be convenient, hassle-free, and tailored to your business' specific needs.
Starting a business using these services makes the setup process easier. With the help of the free zone's highly specialized experts, your business can be one step closer to entrepreneurial success. In this article, we elaborate on the various types of concierge services you can expect to receive from SPC Free Zone.
1. Dual licensing options
SPC Free Zone provides entrepreneurs the flexibility of starting a business both on the mainland and within the free zone. By providing dual licensing, they give their complete support in registering the business with the relevant mainland authority as well, that is; Sharjah Economy Development Department (SEDD).
2. Emirates ID and medical test assistance
All business owners in the UAE are required to have an Emirates ID in their name. SPC Free Zone provides assistance not only in the application for the ID, but also for the medical tests that follow. They will assist you in booking an appointment and will place your application on a fast-track basis, thus smoothly fulfilling the basic requirements you'll need to have for a business setup process. Moreover, they also provide assistance with the application, renewal, and cancellation of all residence visas registered under the business, which also includes a domestic workers visa.
3. Corporate bank account opening
SPC Free Zone provides assistance and recommendations on the best type of bank account your business needs based on its specific requirements from a curated list of reputable banks within the UAE. Moreover, they also aid in preparing and submitting the required documentation needed to set up a corporate bank account.
4. Document clearing, tax certificates, customs code, and other legal requirements
SPC Free Zone aids in providing the best possible assistance when it comes to what documents your business will require to be able to run legally within the country. This involves preparing the documents required, receiving the needed government attestation, notarization of said documents, and translation services amongst other facilities that can aid with the clearance of legally required documentation and paperwork.
Moreover, in line with ensuring that your business is compliant with all legal proceedings, the free zone also assists individuals and businesses in the process of obtaining a tax certificate. These tax certifications are issued by the UAE Ministry of Finance and are a must for entrepreneurs who wish to start a business. They also assist businesses who are involved in export/import trades by aiding them in the process of obtaining a customs code required for the clearance of goods with a valid trading or commercial license.
5. Additional services
SPC Free Zone is committed to providing services that can elevate your business to new heights. They provide a phone answering service, that can answer calls to your business from any location, ensuring that the contact information of your virtual receptionist is unique to your business. Additionally, they also provide other value-added services like company stamps and printing services, P. O. Box, and other priority services.
Starting a business of your dreams is a hassle-free process, using SPC Free Zone's dedicated concierge services. Contact us at 800 SPCFZ (77239) to bring your entrepreneurial dreams to life.
When setting up a business in the UAE, one of the most crucial areas of concern is the choice of location. Where your business is located determines important factors like ease of access for customers, costs, regulations, and much more. There are a few factors to keep in mind when deciding where you'd like to start your venture. In this article, we explain some factors to consider that may help you choose an ideal location for your business in the UAE.
1. Economic Activity
The economic activity your business engages in ultimately determines what location is ideal for your venture. When you look into your business' line of activities, it becomes easier to see why you are engaged in that particular line of business and your target audience – whom your business is best suited for. Understanding who your customer is can accurately help you select a location that is closest to the selected demographic. Factors like age, gender, ethnicity, education, and income level are all factors to be considered when developing a profile for who your customers will be.
2. Logistics and infrastructural requirements
A proper location ensures that there is ease of access not only for customers but also for suppliers and employees. If your company engages in the business of imports and exports, it's better to be closer to ports that have access to logistical networks that can ultimately help your business work well. Additionally, your business must be able to support physical and technological infrastructural requirements in order to be equipped to effectively support your business operations smoothly.
3. Ease of access
Your business should be accessible to two main parties; to customers and suppliers. In an ideal scenario, it must be easily accessible to all parties involved in the process of purchase and sale. Moreover, an easily accessible business is more likely to have customers visit and purchase items due to the aspect of convenience that comes with a place that's easy to access.
4. Level of Competition
The location your business may be set up in is determined by the level of competition within the area. An area with high levels of competition means that there are more customers likely to drop by and discover your store, but the large number of competitors selling the same or similar products may hinder your business from growing a substantial customer base. On the other hand, if your business is located in an area where the competition is substantially reduced, you can gain a loyal customer base.
However, the lack of competition may also signify the likelihood that there aren't enough customers to effectively create a strong customer base. It's important to select a location that maintains a balance between the level of competition between companies in the same industry and the number of customers/buyers within the area.
5. Current and future opportunities
The location of your firm must be able to provide your business with substantial perks. If you choose to set up your business on the mainland, then the location must be able to access the highest number of customers possible. In terms of free zone setups, selecting a free zone that offers the best services for your business can help ease financial as well as other resource-based burdens, due to the perks they provide. SPC Free Zone provides businesses with dual licensing that enables businesses to set up their venture on the mainland and within the free zone as well. This allows for businesses to make the most of both locations, creating access points to customers, suppliers, and other logistical parties.
Additionally, it's important to look into the future potential of a location before you make your final choice. It's best to select a location that allows for further expansion and will continue to have significant access to markets years down the line.
To understand more about which location is best suited for your business and how you can set up your business there, contact our expert consultants at 800 SPCFZ (77239) today.
Business models and services are in constant evolution, due to the ever-changing environment that surrounds culture and innovation in industries across the world. As businesses expand themselves onto a more global scale, competition and innovations become more advanced and common, making it difficult to attract customer attention. Only ventures that are able to adapt to the next new thing can last in this dynamic environment. In this article, we explore some of the up-and-coming business trends set to be the forefront of what businesses will follow in 2022.
1. Sustainable business models
As more importance is placed on global scale issues like climate change, businesses are slowly shifting towards more sustainable methods of production, and are also creating goals related to the reduction of carbon emissions. Reducing carbon emissions in production and supply chains is an expensive cost to bear, especially when a business has already set up operations. However, with consumers shifting to a more sustainable shopping lifestyle as well as cut-throat competition among related firms, adopting sustainable business practices is an investment that can aid the business in the long run.
2. Incorporating new technology
Much like business as a whole, technology is ever-evolving and those who adopt them early are heavily rewarded. The trend regarding integrating technology has always been on an incline, with ventures that use technological innovations becoming more efficient with a much lower margin of mistakes. Not only is it incredibly efficient, it also saves the venture a great deal of time and the resources that can be utilized for other business-related matters like expansion.
3. Authenticity
Today's market is oversaturated, giving customers an endless variety of options to choose from. In this world of excess companies, many customers are making a conscious effort to purchase from brands that have an authentic brand image. This authentic image makes a brand more accessible and friendly, almost transforming a company into a friend that understands your needs. Many ventures have begun investing in marketing campaigns to try and build a 'real connection' that is based on a para-social relationship between the company and its customer.
4. Hybrid model of work
The trend of work from home continues even into 2022, but rather than staying at home all day long, hybrid modes are being introduced by companies in order to create a better work/life balance for employees. Many companies have begun bringing employees back into offices in phases, so the introduction of the hybrid model is a great way to give employees the best of both worlds, that is; office and home.
5. Funding and Payment Methods
As the world moves further into the digital landscape, many firms have begun adopting newer forms of payment that utilize the internet and blockchain processes. This includes cryptocurrencies like Bitcoin and Ethereum. Including new forms of payment widens the scope of accessibility and keeps the venture relevant to a large group of young customers.
6. Global integration
Business trends are pointing towards global-scaled collaborations. Many companies have begun outsourcing their secondary activities, investing all their time and resources into their main business products/services. Collaboration also helps develop products and business processes positively, since manufacturing and other processes are generally outsourced, thus utilizing existing resources for innovation.
Free zones provide a multitude of golden opportunities for businesses who wish to set up their business there. Utilizing these opportunities and staying relevant and in trend can be done with ease using the help of our consultants here at SPC Free Zone. Contact us at 800 SPCFZ (77239) today to capitalize on the opportunities a free zone setup will bring to your business.
Over the years, female entrepreneurs have become some of the key players in UAE's strategy for economic growth and prosperity. As more women begin to embark on their entrepreneurial journey, the environment around them is beginning to respond by providing them with the resources to do so smoothly.
The UAE in particular is enthusiastic about providing the best opportunities possible for women to become industry experts and start the business of their dreams. In this article, we entail all the reasons as to why the UAE is the best place for women entrepreneurs to start their own firms.
1. An inclusive environment
The UAE boasts a business environment that is inclusive to everyone who chooses to engage in the field. It acknowledges and upholds gender equality to a degree higher than any other country within the MENA region. Moreover, it recognizes the gender gap that prevails in certain industries and is making a conscious effort to close those gaps and create a workplace that treats everyone the same, regardless of their gender. They aim to become one of the top 25 countries in the world for gender equality, making it one of the best places for women to feel acknowledged in the field of business, thus enabling them to start the venture of their dreams.
2. Government Support
The UAE government is particularly supportive towards women starting their own businesses. They display this support not only through words, but through various initiatives that have a direct impact on women in the field of business. The Dubai Business Women's Council is a government organization that directly engages in building awareness, educating, and promoting opportunities for women in business. They also strive to create an environment that is supportive of women and provides them the resources needed to be on equal footing with their male peers.
3. Free zone perks
Free zones like SPC Free Zone are generally considered to be one of the best places to start a business in, due to their major advantages and perks, as well as their support to first-time business owners who may have trouble navigating the landscape of business setup and legal paperwork and documentation. Some free zones even provide packages specially for women, giving them opportunities and resources that can boost their business effectively.
4. Opportunities by means of company partnerships
Private companies have begun forming tie-ups or partnerships with UAE government agencies to provide women in business with the training and resources they need to successfully run the business of their dreams. An example of this is the partnership between JP Morgan Chase Foundation and the Cherie Blair Foundation for Women. This partnership sought to offer Emirati women business training, this equipping them for the beginning of their venture set-up process.
5. Availability of long-term visa packages for female investors and entrepreneurs
The UAE government has begun reforms with visa validity periods, and this has greatly benefitted investors, and entrepreneurs regardless of gender. The introduction of the 10-year and long stay visas for this group of individuals has proved beneficial in drawing in the talent needed to boost the economy to greater heights. This initiative provides women with a safety net and gives them scope to plan far ahead into the future.
Starting a business in the UAE as a woman does not have to be difficult. Our experts here at SPC Free Zone can help you set up your business with no hassle, giving you the platform you need to start the business of your dreams! Contact us at 800 SPCFZ (77239) to bring your entrepreneurial dreams to life.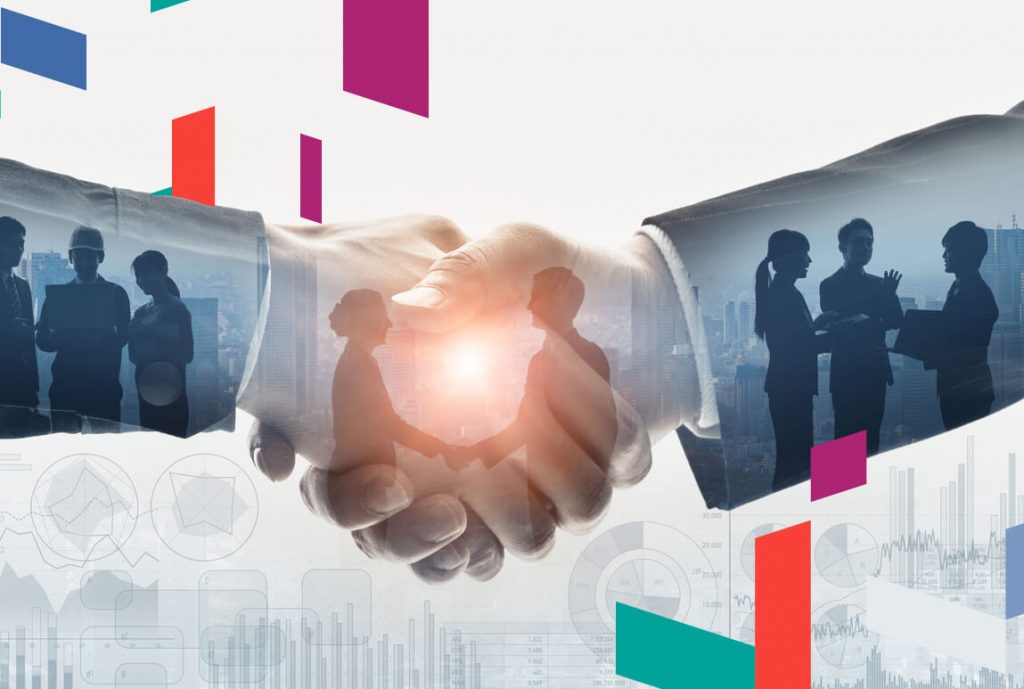 The road to starting a successful business may come with risks and multiple roles. More often than not, entrepreneurs find themselves going from 9-hour shifts to 24-hour shifts with no holidays or weekends off. Moreover, the burden of running a successful business can be considerable and sometimes playing a strategist, marketer, finance analyst and hr manager just doesn't work out in the long run. Overworking and burdening yourself with tasks because there isn't an appropriate individual to do them can result in a counter-intuitive business set-up.
Entrusting certain business job roles to a trusted partner can bring a great sense of relief and can ensure a higher rate of success, simply because you and your partner can split the load and pay attention to specific aspects of business. Moreover, the chance of burning out is also incredibly low. In this article, we explore some of the factors involved in selecting a partner that is most suited to you and your business.
1. Align expectations
A great partnership comes from an understanding that both partners are basically on the same page. Having accurate expectations that are clearly outlined in the responsibilities each of you carry, can make it easier, so no one feels overwhelmed with their tasks.
2. Share similar values and goals
Nothing is more crucial to a business' success than having those in charge think similarly and share the same values of the firm. An honest conversation about what you feel about the company and its overarching ideas can help you and your partner understand if you share the same values or not. Most partner-related discord is caused by a lack of shared values and goals, so ascertaining this aspect before jumping into a potential long-term business relationship is the best way to ensure your business can remain successful.
3. A trial period
One of the best ways to understand whether you and your potential partner are suited for business management is a simple trial run. They say, actions speak louder than words, and this is applicable to business as well. The way someone works and manages their tasks is better experienced than verbally told. Creating a realistic idea about how your partner works is a great way to align expectations and see the value addition each partner brings in to the firm without committing to the partnership full-time.
4. Analyze each partner's strengths and weaknesses
A good partnership is not characterized by how alike each partner is to the other, but rather how well they fit with each other. One partner's weakness can be compensated for by the other's strengths, and vice versa. This is why analyzing each partner's inherent strengths and weaknesses can help both understand if the partnership is worth pursuing. Moreover, assignment of roles is also made easier if each partner knows what suits them best.
5. A written agreement
A partnership agreement is one of the most important contracts for a business. It outlines each partner's responsibilities, roles, shares, and gives them a scope of their control over operations. There are cases where partners choose not to sign an explicit agreement, which then results in confusion and unwanted conflict that has a negative impact on the business. The contract serves as a written proof of what the partners have agreed upon, and is helpful in solving potential disputes as well as providing clarity in unexpected circumstances.
It might be difficult to understand what it takes to become a successful venture, especially when you are considering starting a business with a new partner. Contact our consultants at SPC Free Zone (800 SPC FZ) for a consultation about your opportunities and how you can find the perfect partner for your firm today!